Seisquare is pleased to announce it has been invited by ITF to participate in the 2016 Technology Showcase at the Aberdeen Exhibiton and Conference Centre on Wednesday March 9th. Join us on the Seisquare Pod, located on the ITF Main Pavillion (stand n°41), for a presentation of our UDOMORE workflow and software.
UDOMORE stochastic workflow for reservoir structure modeling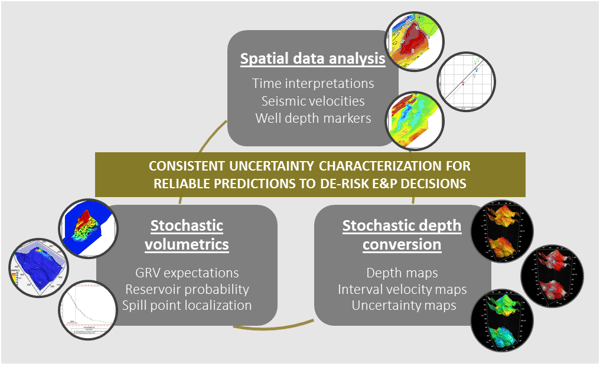 UDOMORE Ocean plug-ins to Petrel
Building on success with the commercially available UDOMORE Depth Ocean plug-in to Petrel, Seisquare's current focus is to roll-out software modules underlying the UDOMORE stochastic workflow for reservoir structure modeling: click here for our ITF project overview. The backbone to the workflow is Seisquare's stochastic workflow manager for automating E&P subsurface modeling (see our recent blog post):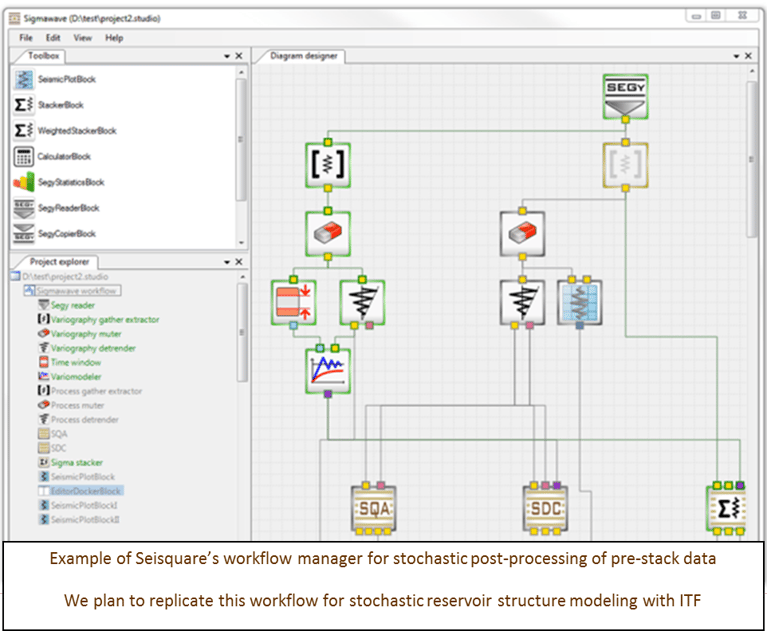 The benefits in terms of efficiency are huge: this workflow manager makes complex stochastic technology seamlessly accessible through automation, for maximum speed and control on structural model building/updating. Here are some of the features:
Self-supportive (no dependency on 3rd party)
Sequential function diagrams
Full flexibility
Explicit links between successive steps
Explicit traceability of data sets of process parametrization
Interactive control points
Real time updates of subsurface models
We will look forward to delivering our presentation at the conference! Book a time slot at the Seisquare Pod located on the ITF Main Pavillion now!