Using PSDM Velocities for Reservoir Characterization
Don't take risk with PSDM data sets: they are designed for imaging only, not for depth conversion or reservoir characterization and Seisquare can demonstrate what this means based on your own data sets.
We have generated excellent feedback from exploration and development operations, using our unique Spatial Data Quality Assessment and Conditioning approach (advanced factorial kriging) to quantify uncertainty and optimize the contribution of PSDM data sets to reservoir characterization.
This approach builds your confidence around amplitudes (pre stack and post stack), as well as velocity and depth modeling, when addressing challenging subsurface environments (Salt, Chalk, Fault Shadows…). It delivers compelling value for target-focused reservoir estimations.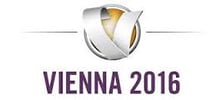 For technical information about the approach, see our EAGE VIENNA 2016 publication: "Are PSDM depth interpretations reliable?" Click here!
If your organization is considering PSDM data sets for structural depth modeling and reservoir characterization, Seisquare will make valuable contributions to your exploration and development operations. We offer a free test to demonstrate the benefits on your own data sets (one horizon):
Visit Seisquare at www.seisquare.com